The Wear Group Ireland ltd understands and is fully committed as a Company, to respond to the challenges of Roof Refurbishment and procurement Projects. The successful implementation of refurbishment Management philosophy depends upon the enthusiasm commitment and experience of the Project Team. To this end we have selected a Project Team with extensive experience of Roof Refurbishment with members of our supply team possessing BS EN ISO 9001 & BS EN ISO 9002.
Our experience on Projects of similar nature is that fundamental to the success of the Project is the creation of a completely integrated team of Client, Client's Representative, Contractor and Consultants all working together for the good of the Project.
Central to our proposals to achieve this is in the formation of an Environment consistent with open co-operation, a structured method of information flow, presentation of options, discussion and decision. This will operate from our appointed through to final handover. Within this environment the Programming of Roof Refurbishment and Procurement will be such that time is allowed for the presentation of information to the Client in sufficient time for full consideration to take place across all aspects of the Project.
As illustrated on the Project Organisation Chart, our roof Refurbishment Team will be headed by our Managing Director Peter Mc Cartan, who will ensure control of the Project.
Asphalts
Single Ply Membranes
Concrete
Felt
Slate
Tile
Asbestos
Cladding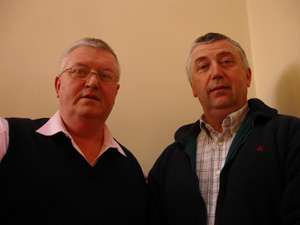 Contact Us Today to Discuss your Requirements