The Wear Group Ireland Ltd was established in 1994.  The company is family owned and operated by Peter and John Mc Cartan. As Roofing Contractors, the Wear Group has built up an impressive client base through our reputation of high-quality work in the commercial sector. Our Project Team employ highly skilled trade's people, quality suppliers and uses the most advanced technology. Each Project Team is always on site to ensure the highest level of safety and efficiency. 
We offer all our clients a free service report following an expert inspection of their property portfolio. These reports may include Infra-Red Thermography which is supported by photographs. The high resolution Infra-Red Thermography camera allows us to see water damage not visible to the naked eye.
We are also Licensed to operate a Drone by the IAA, which we may also use for aerial photos and video footage.Today's economic reality compels companies to protect their asset, while adhering to safety and structural soundness. Current services include Roof Maintenance, Roof Repair, and Gutter Cleaning. Our Multi Storey Car Park Repair / Refurbishmentservice includes concrete repair as required. The endorsement of our clients is testimony to our high-quality work and after care.
Asphalts
Single Ply Membranes
Concrete
Felt
Slate
Tile
Asbestos
Cladding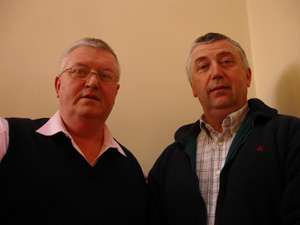 Contact Us Today to Discuss your Requirements